AUDITION WORKSHOP FOR DISNEY'S THE LION KING JR
AUDITIONS FOR DISNEY'S THE LION KING JR
AUDITIONS FOR OUR SPRING PRODUCTION
THINGS TO KNOW ABOUT UN-COMMON AUDITIONS

*******************************************
AUDITION WORKSHOP FOR GRADES 1 THROUGH 6
Featuring
Michael Hammond
Director/Choreographer of our current
Fall Production of Disney's The Little Mermaid
and
Linda Barbieri
Music Director of our upcoming
Young Performers Production of Disney's The Lion King JR
Also Featuring
Cara DiPietro and Erin Fitzgerald
Director and Choreographer
for our upcoming Young Performers Production of
Disney's The Lion King JR
New to the audition process?
Do you get nervous before an audition?
Do you know how to choose the right music for your vocal range?
Would you like the inside scoop on what the creative team is looking for?
If you answered yes to any of these questions, this is the workshop for you!!
Join us on
Thursday, December 8th
7:00 – 8:30 pm
Qualters Middle School Mansfield, MA
Michael and Linda will share their wisdom and experience gained from being on both sides of the audition table to teach you the tools you need to stand out from the crowd. This workshop will use materials from Un-Common's upcoming production of Disney's The Lion King JR and will include singing, movement and discussions to help you make the most of your next audition.
The workshop is open to actors in Grades 1 through 6. Attendees will be singing and dancing, so please wear appropriate attire and shoes. Dance shoes are not mandatory, but please no flip flops, crocs, or sandals – sneakers are adequate.
Boost your confidence and get a leg up on your competition
by taking part in this valuable workshop!
Workshop Fee is $25 per person
Contact us to make a reservation giving your name, grade, phone number and email address.  We will email your confirmation and payment instructions.
This workshop has a limited enrollment. Register early to ensure your space.
*******************************************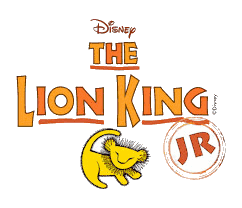 AUDITIONS FOR DISNEY'S THE LION KING JR
The Un-Common Theatre Company is excited to announce auditions for our Young Performers Production of Disney's The Lion King JR, to be presented at the Qualters Middle School in Mansfield March 10-12, 2017.
Hakuna Matata! Disney's The Lion King JR tells the story of the epic adventures of a curious cub named Simba as he struggles to accept the responsibilities of adulthood and his destiny as king. Along the way, the young lion encounters a colorful cast of characters including spunky lioness Nala, charismatic meerkat Timon, and loveable warthog Pumbaa. To claim his rightful place on the throne and save his beloved Pridelands, Simba must find his inner strength and confront his wicked Uncle Scar. Disney's The Lion King JR features classic songs from the 1994 film such as "Hakuna Matata" and the Academy Award-winning "Can You Feel the Love Tonight" as well as additional songs penned for the Broadway production.
Schedule your audition today and be part of bringing The Lion King to life on stage. Join us as we share this magical story and its many unforgettable characters and songs.
Auditions will be held for students in Grades 1 through 6 on Sunday, December 18th beginning at 10am by appointment only.
Audition Info:
Students in Grades 1 through 6

Auditions:
Sunday, December 18, 2016
10:00am – 1:30pm
Mansfield YMCA
40 Balcom Street, Mansfield

Callbacks:
Sunday, December 18, 2016
3:00pm – 5:00pm
Mansfield YMCA
40 Balcom Street, Mansfield


Auditions are by appointment only 
To make an appointment, email uncommontheatre@verizon.net stating your name, grade, age, email address and telephone number. We will email you with an appointment time and more information.
To make an appointment, email uncommontheatre@verizon.net stating your name, grade, age, email address and telephone number. We will email you with an appointment time and more information.
For auditions, please prepare "16 bars" from a song you are familiar with (Disney songs, Christmas Carols, etc). Please be sure to bring sheet music for the song with you for the piano accompanist. Please bring a completed and signed audition form with a current SMALL photo and be sure to list any and all conflicts on the audition form calendar.
Rehearsals are scheduled on Monday and Thursday evenings and Sunday afternoons in Foxboro and Mansfield. The first rehearsal is Thursday, January 5th at 6:30pm. Extended rehearsals may be required as the show nears production week. Cast members are allowed 2 absences only, none the 3 weeks prior to show. A full rehearsal schedule will be made once the show is cast.
Production Fee: $175 for the first family member and $125 for each additional family member.
Download Audition form here: .DOC | .PDF
*******************************************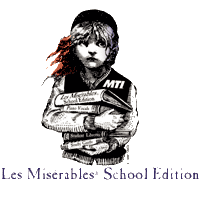 AUDITIONS FOR OUR SPRING PRODUCTION OF LES MISERABLES – SCHOOL EDITION WILL BE HELD IN JANUARY 2017
Please check back in December for more information or contact us at uncommontheatre@verizon.net to be added to our mailing list.
**************************************************
THINGS TO KNOW ABOUT UN-COMMON AUDITIONS
Auditions for Un-Common shows are open to all those interested within the age ranges specified. No previous acting experience or affiliation with the theatre company is necessary.
An auditioner will audition with many actors and will be offered a role at the total discretion of the director, choreographer and music director. Parent participation, affiliation with Un-Common Theatre or past involvement will not be considered in casting decisions. Every performer comes with different strengths and qualities and casting decisions are made based on many factors including talent (singing, dancing and acting), look (age/height/coloring), how auditioners look/interact as a group, etc. This process is often difficult and the creative team (director, music director and choreographer) takes great care in casting the best mix of performers for each production.
We customarily present four productions throughout our season. Auditions and performance dates for these shows are:
| | | |
| --- | --- | --- |
| Auditions | Show | Performances |
| September | Fall Production | November/December |
| December | Young Performers Production | March |
| December or January | Spring Production | April |
| May | Young Adult Production | July |
| May | Improv Soup | Monthly October – June |
If you don't already receive our audition notifications, please contact us to receive the latest audition and show information. Or like us on Facebook to keep updated!