Music by Green Day
Lyrics by Billie Joe Armstrong
Book by Billie Joe Amstrong and Michael Mayer
Director - Christa Crewdson
Music Director - Esther Zabinski
Choreographer - Olivia Moriarty
Location:
Orpheum Theature
One School Street
Foxboro, MA
Click Here For Directions
Performances:
Thursday, July 17, 2014, 7:30 pm
Friday, July 18, 2014, 7:30 pm
Saturday,July 19, 2014, 7:30 pm
Sunday, July 20, 2014, 2:00 pm
Pre-Sale Tickets:
$17 Adults, $12 Seniors (65+)/Students
Tickets for this show will go on sale in mid June
Tickets Purchased at the Door:
$20 Adults, $15 Seniors (65+)/Students

Tickets for This Show are available:
24/7 by calling
(800) 838-3006

Or to order online now
Click the logo below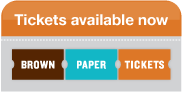 The Un-Common Theatre Company is thrilled to announce that we have been chosen as one of the first theatre companies in the country to present "American Idiot". This Tony award-winning politically-charged rock opera will be performed on July 17-20, 2014, at the Orpheum Theatre, Foxboro, MA.

Based on Green Day's Grammy Award-winning multi-platinum album, "American Idiot" chronicles the exhilarating journey of a new generation of young Americans as they struggle to find meaning in a post-9/11 world. Johnny, Will, and Tunny, childhood friends, long to escape their unhappy, media-saturated suburban lives, but pregnancy, drugs and the military keep them from pursuing the lives they are destined to lead.

A critical smash on Broadway and in London, this high-octane show is about the conflict between love and rage – a tale about self-destructive rebellion and the striving to change into a better self in a better world through ethical choices. "American Idiot" weaves a touching story that promises to leave a lasting impression on all who witness it.


| | |
| --- | --- |
| | This program is supported in part by grants from the Foxboro, Mansfield, Norfolk, Sharon and Wrentham Cultural Councils, local agencies which are supported by the Massachusetts Cultural Council, a state agency. |
American Idiot is presented through special arrangement with Music Theatre International (MTI).

Please join us throughout the year as Un-Common's hilarious teen improvisational troupe performs their unique and ever-changing comical shows at the Burrell School Auditorium in Foxboro, MA

Location:
Burrell School
16 Morse Street, Foxboro, MA
Performances:
All shows start at 7:30 pm
2014-15 Season of Shows:
October 2014 - June 2015
Tickets:
(General Seating)
$3 Students/Seniors $5 Adults
Available at the Door
Hope you can join us for this fun family event.
For more information and bios of the Soupians Here